Timeline
​
8 weeks
​
Deliverables
​
Brand System
UI/UX Design
Art Direction
Print Design
Collaterals
​
Collaborators
​
Sanchi Oberoi
An experiential cultural music festival
for the Asian diaspora.
Mela is more than just another music festival. It is a journey through an artist's soul, an immersion into the self and the extended world.
It is particularly aimed towards the South Asian diaspora community in New York they often share a feeling of "homesickness" or lack of connection to the completely different culture in the United States, away from home. Music evokes feelings and can be a great medium for both therapy and an outlet to talk about one's emotions and connect with others.
1.2 Brand System & Visual Language
1.3 Pre-launch Promotional Materials & Collaterals
1.5 Website - Responsive Design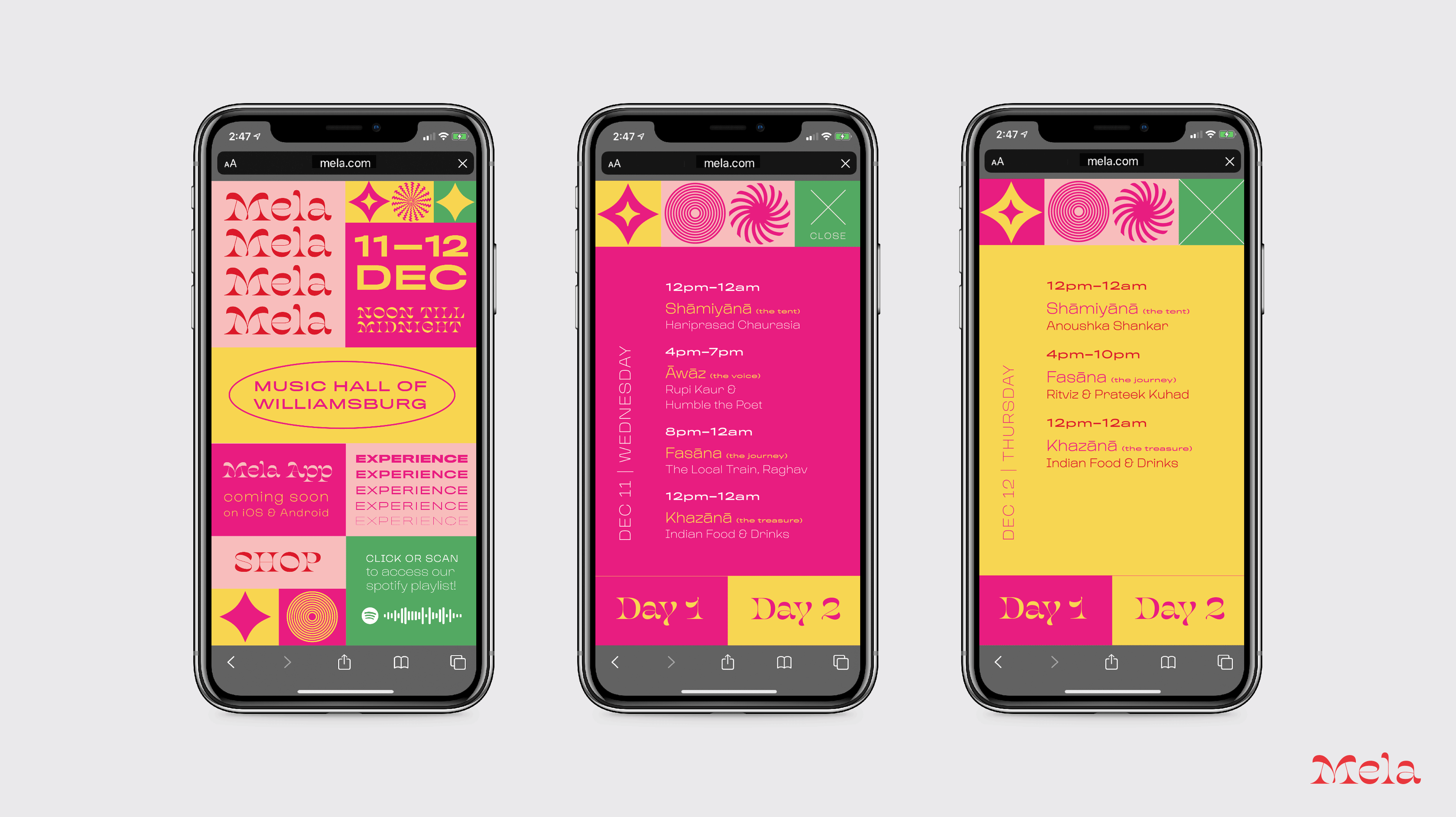 1.7 Launch Promotional Material & Collaterals
1.9 Application Prototype